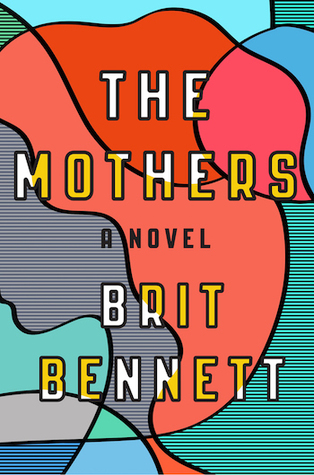 A dazzling debut novel from an exciting new voice, The Mothers is a surprising story about young love, a big secret in a small community—and the things that ultimately haunt us most. Set within a contemporary black community in Southern California, Brit Bennett's mesmerizing first novel is an emotionally perceptive story about community, love, and ambition. It begins with a secret.

"All good secrets have a taste before you tell them, and if we'd taken a moment to swish this one around our mouths, we might have noticed the sourness of an unripe secret, plucked too soon, stolen and passed around before its season."

It is the last season of high school life for Nadia Turner, a rebellious, grief-stricken, seventeen-year-old beauty. Mourning her own mother's recent suicide, she takes up with the local pastor's son. Luke Sheppard is twenty-one, a former football star whose injury has reduced him to waiting tables at a diner. They are young; it's not serious. But the pregnancy that results from this teen romance—and the subsequent cover-up—will have an impact that goes far beyond their youth. As Nadia hides her secret from everyone, including Aubrey, her God-fearing best friend, the years move quickly. Soon, Nadia, Luke, and Aubrey are full-fledged adults and still living in debt to the choices they made that one seaside summer, caught in a love triangle they must carefully maneuver, and dogged by the constant, nagging question: What if they had chosen differently? The possibilities of the road not taken are a relentless haunt.

In entrancing, lyrical prose, The Mothers asks whether a "what if" can be more powerful than an experience itself. If, as time passes, we must always live in servitude to the decisions of our younger selves, to the communities that have parented us, and to the decisions we make that shape our lives forever.
REVIEW
The title is not exactly something that you'd look for. But beneath this bland and uninviting name lies a story that is poignant, captivating and simply un-put-downable. The Mothers by Brit Bennett turns out to be one of the most exciting books of the season, and debutant author Brit Bennett the toast of many readers. With her work featured in prestigious publications such as The New Yorker, The New York Times Magazine, The Paris Review, and Jezebel, author Brit Bennett is here to stay and I'm looking forward to read more of her books in the years to come.

The Mothers is the story of seventeen years old Nadia Turner who is grieving the death of her mother. The pain is all the more acute as her mother didn't die a natural death. She'd committed suicide. Set in Oceanside, CA, this is also the story of Luke, who is the son of the local church's pastor. Then there is Aubrey Evans, with whom Nadia shares a common bond. They are both without mothers. But in Aubrey's case, her mother didn't die. She's motherless because her mother chose to be. And the two girls also share one thing in common – Luke, with whom both fall in love at different point of time.

The Mothers by Brit Bennett is a deeply moving story which centres around this trio of teenagers and follow them till their mid-twenties - through high school, college and into adulthood. What makes the book really engaging is the difficult choices each have to make, and how it will shape their lives. The author crafted a brilliant story with nuanced characters, allowing delicate shades of meaning to be appreciated. It is a riveting, heart-wrenching and moving story about mothers, and motherhood with many readers likely to relate themselves to the situations and characters in the story. While the title can refer to Nadia herself, it would be more pragmatic to say that it refers to the elderly churchgoing women who comment on the congregation around them. The Mothers is a story of the choices that we make, the secrets that we keep, and its lasting impact on our lives.