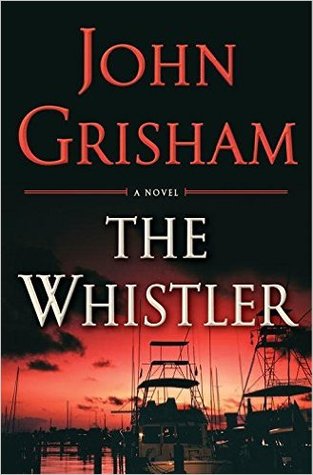 We expect our judges to be honest and wise. Their integrity and impartiality are the bedrock of the entire judicial system. We trust them to ensure fair trials, to protect the rights of all litigants, to punish those who do wrong, and to oversee the orderly and efficient flow of justice.

But what happens when a judge bends the law or takes a bribe? It's rare, but it happens.

Lacy Stoltz is an investigator for the Florida Board on Judicial Conduct. She is a lawyer, not a cop, and it is her job to respond to complaints dealing with judicial misconduct. After nine years with the Board, she knows that most problems are caused by incompetence, not corruption.

But a corruption case eventually crosses her desk. A previously disbarred lawyer is back in business with a new identity. He now goes by the name Greg Myers, and he claims to know of a Florida judge who has stolen more money than all other crooked judges combined. And not just crooked judges in Florida. All judges, from all states, and throughout U.S. history.

What's the source of the ill-gotten gains? It seems the judge was secretly involved with the construction of a large casino on Native American land. The Coast Mafia financed the casino and is now helping itself to a sizable skim of each month's cash. The judge is getting a cut and looking the other way. It's a sweet deal: Everyone is making money.

But now Greg wants to put a stop to it. His only client is a person who knows the truth and wants to blow the whistle and collect millions under Florida law. Greg files a complaint with the Board on Judicial Conduct, and the case is assigned to Lacy Stoltz, who immediately suspects that this one could be dangerous.

Dangerous is one thing. Deadly is something else.
REVIEW
Bestselling author John Grisham is one of the most popular novelists of our time, who first shot into prominence in 1988 with "A Time to Kill", a story set in a small fictional town called Clanton, Mississippi. It was the story of a ten-year-old black girl who was raped and disfigured by two whites, of an incensed father who takes the law into his own hands by killing the two rapists in a courthouse shooting, and of the young but sharp defense lawyer Jake Brigance who saved him from the gas chamber.
Since then there has been no looking back for John Grisham. He has written almost thirty #1 bestsellers. As a huge fan of the author, I noticed that he had earlier shied away from female protagonists, though in 1993 he delivered a stunning and suspenseful novel, The Pelican Brief, with Darby Shaw as the female protagonist. It took the author twenty-one years to create another female protagonist in his mediocre 2014 outing Gray Mountain. With just a gap of one year and a novel, Grisham returns with a thriller about a dangerous investigation into high levels of judicial corruption featuring a female protagonist.
The Whistler by John Grisham is about two investigators, Lacy Stoltz and Hugo Hatch, who work for the Florida Board on Judicial Conduct, which monitors judicial misconducts. With much not happening, Lacy finds her work quite dull. But that changes soon after she is approached by Greg Myers, who represented a whistle blower. Greg is a disbarred lawyer, and he wanted Lacy to investigate a corrupt judge who was working in collusion with the mafia taking in $250,000 in cash each month. This money comes from a casino operated by Native Americans with a merciless mobster at the helm. Will the judge and the mobster who have been working together seamlessly for the past 11 years allow Lacy to blow the lid on their clandestine activities?
In The Whistler, you can expect John Grisham to deliver what he has always delivered – a superb plot with the kind of legal drama only he can deliver. It is an engrossing look at judicial corruption which will make readers think twice in future. As always, he has created finely etched characters who are easily relatable. Lacy Stoltz's character has been imaginatively conceived. She is attractive but at the wrong side of her thirties, and is still single. This is not merely another legal thriller from the ace writer but one with elements of romance, mystery and suspense. If you're disappointed by Sebastian Rudd in Rogue Lawyer (2015), author John Grisham will make it up with Lacy Stoltz in The Whistler.